Love Where You Live!
Discounted Rates Available!
Live the Way
You've always wanted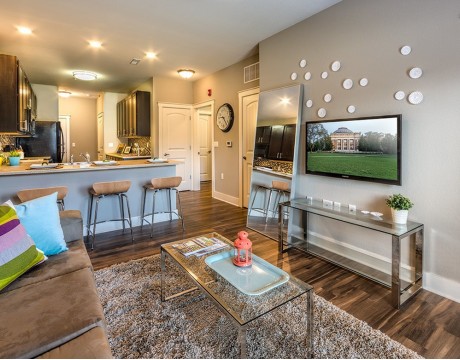 Exclusive Living Experience
Here at 75 Armory we want you to feel at home. We created a more exclusive living experience with only four floors of apartments above our two-level parking garage. You will be sure to get to know your neighbors at 75 Armory's ongoing community events! Our new building is close to the University of Illinois Champaign - Urbana campus and conveniently located around the corner from The ARC and Memorial Stadium. At 75 Armory, you can walk to class in minutes or hop on the 22 Illinois right outside your front door! Be sure to also check out our sister community which puts you at the center of sophisticated urban living in Champaign.
The Lifestyle
You've been looking for